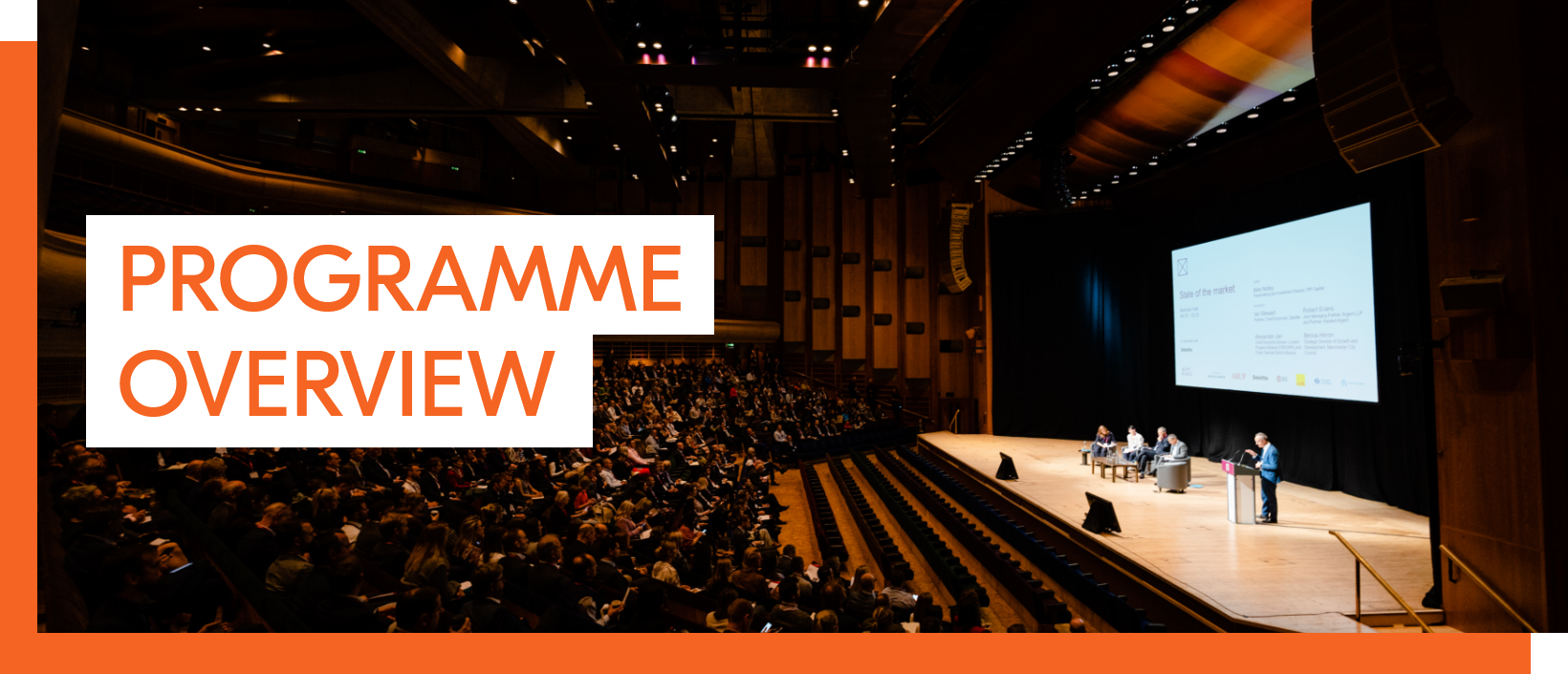 Set in one of the most iconic brutalist buildings in the world, the Barbican Centre will host the Ecocity World Summit 2023 with a diverse conference and exhibition programme in response to this year's theme Connecting Communities.
Conference
The chosen theme for this summit edition is Connecting Communities. We aim to reach across communities and sectors, connecting experts, innovators, and urban leaders from around the world. At Ecocity World Summit 2023, we will explore how collaboration, participation, democratisation of design and transdisciplinary approaches can create better cities and communities. This will be explored through the following topic areas: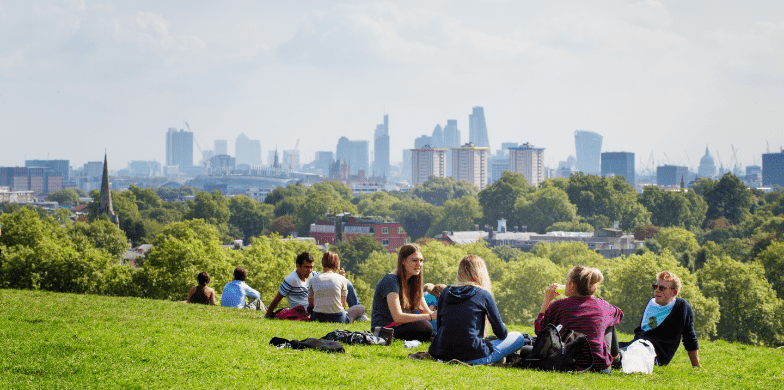 Biodiversity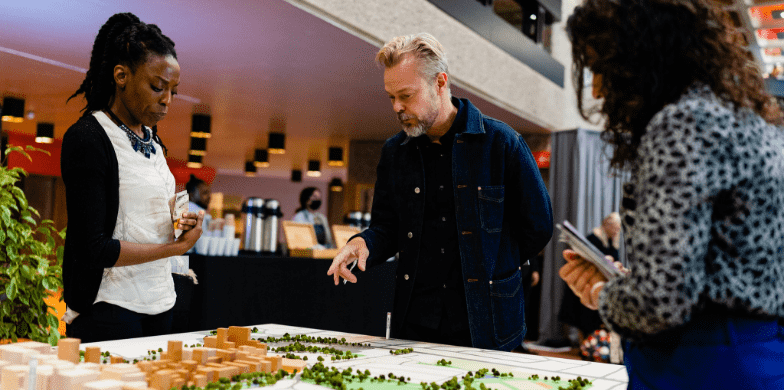 Regenerative Design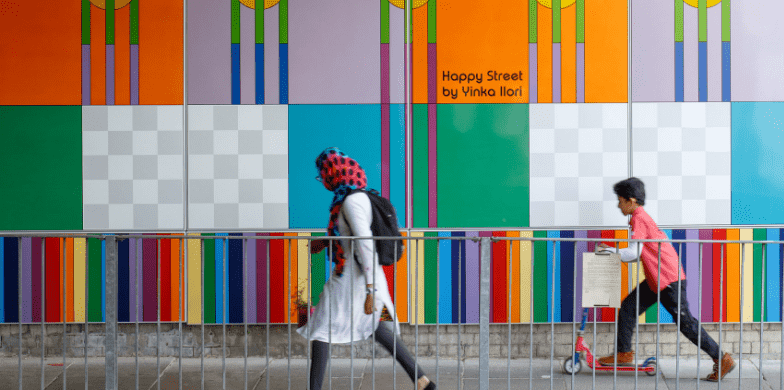 New Lifestyles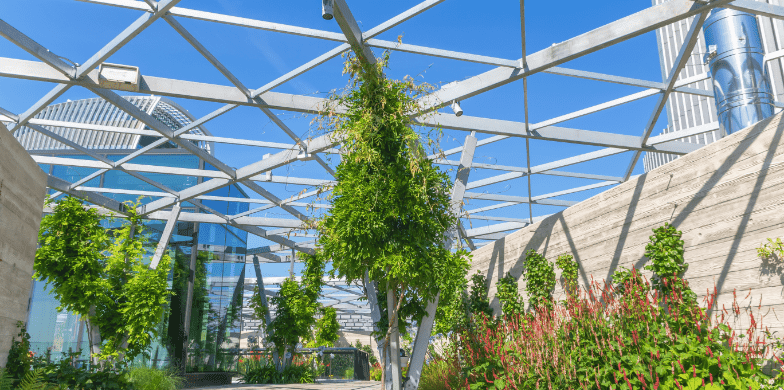 Healthy Ecosystems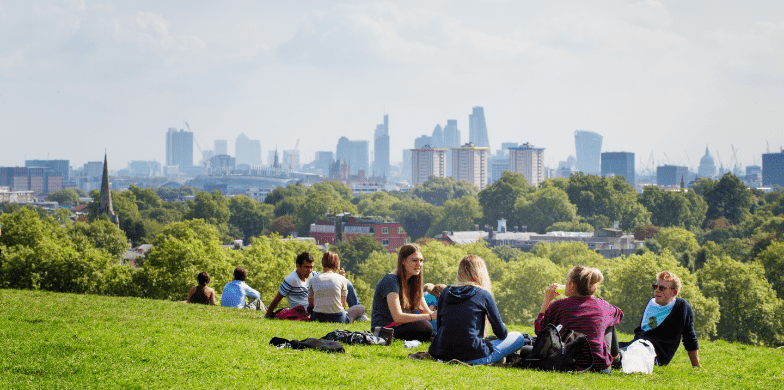 Biodiversity
A focus on locally and globally restoring and sustaining ecological integrity through species diversity, ecosystem diversity, and genetic diversity.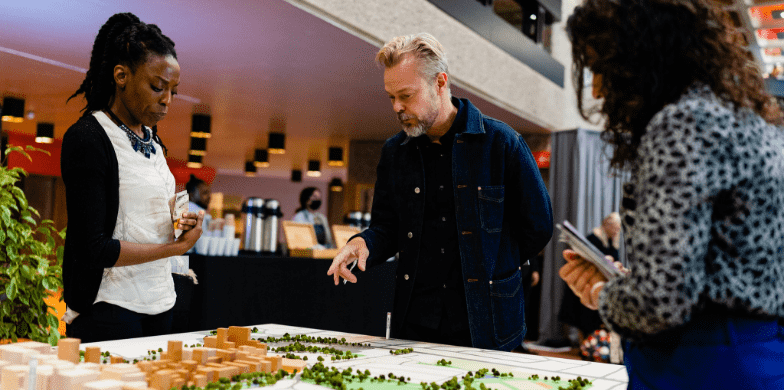 Regenerative Design
How can we design, build, and operate our buildings and urban places, to have a net-positive impact on our environment?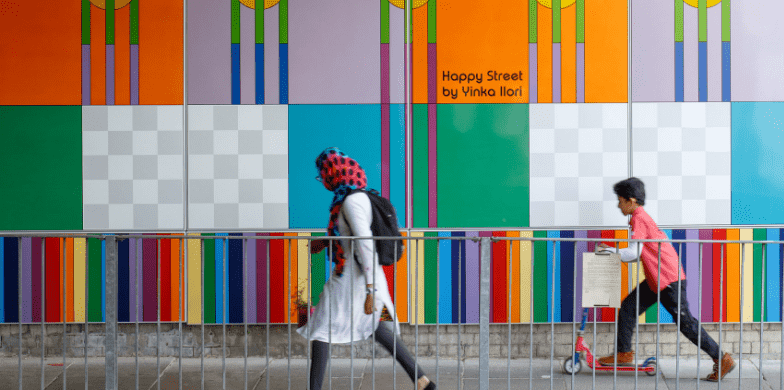 New Lifestyles
How can culture, new technology, urban design, and governance enable sustainable behaviours, and a happy, healthy, and equitable future?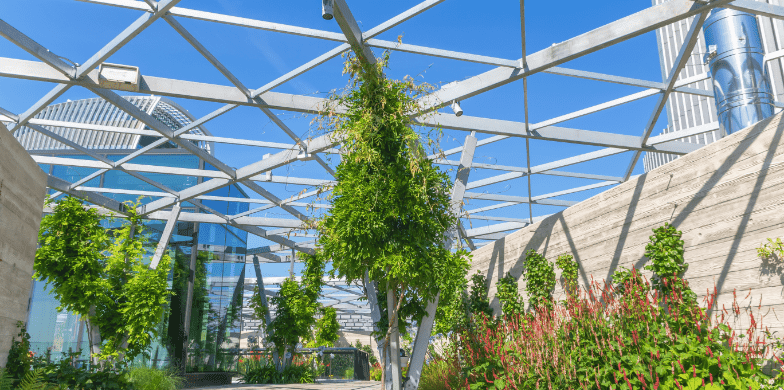 Healthy Ecosystems
Finding ways to manage our natural and material resources to sustain healthy and restorative systems
Speakers
---
As part of a three-day in-person conference programme, a wide range of high-profile speakers including policymakers, activists, designers and academics will provide inspiring and provoking views about the future of our cities and communities. More speakers to be announced soon.
Explore the full dynamic programme now
Keynote sessions
We are excited to have two very special keynote speakers at this year's Ecocity World Summit. Comprising of two sessions, Norman Foster and Yasmeen Lari will be sharing years of knowledge and insight into talks around some of the most pressing issues facing the global community. Each keynote session is £19.96 (includes VAT and booking fee) per person and is bookable via Eventbrite.
Day Tickets Now Available
Needing more flexible ways to be part of Ecocity 2023? We are offering day tickets where you can choose the day that is most convenient for you. Across three days, the summit will bring influential figures from around the world to find pathways to cleaner cities and connected communities.
The Sessions you don't want to miss.
Find out about the featured sessions in the Ecocity World Summit 2023 Programme.
Tours
On Wednesday 7 June, you have the opportunity to join a number of exclusive tours across London to discover firsthand some of the key projects shaping a more ecological future for the capital.
Spaces are limited so please book early to secure your place. 
Only available to 3-day pass attendees.
Exhibitions
A diverse programme of exhibitions across the Barbican Centre curated in partnership with leading organisations, inviting delegates to discover some of the most innovative solutions to create more ecological cities and delve deeper into the themes explored in this edition of the summit.
Workshops
Join us for exclusive workshops across the 3-day summit. Subject matter experts will lead on sessions built around specific themes where delegates have the opportunity to work in groups towards sector-specific outcomes and solutions. Spaces are limited so please arrive early to your chosen session, as places are on a first-come basis.
Collateral Programme
The summit will be set against the backdrop of the London Festival of Architecture, a month-long celebration of city building and architecture where discussions and talent discovery take place in the UK's capital. For the #LFA2023 the theme is 'In Common', where we hope to explore and interrogate how the experiences we do and don't have in common are central to the evolution and development of the city. Our community holds knowledge, skills and understanding to find solutions to the real-life challenges we face, and we look forward to bringing these explorations together with all of you in June 2023. There will be networking events, tours, workshops and activations across London inviting everyone to be part of Ecocity World Summit 2023!