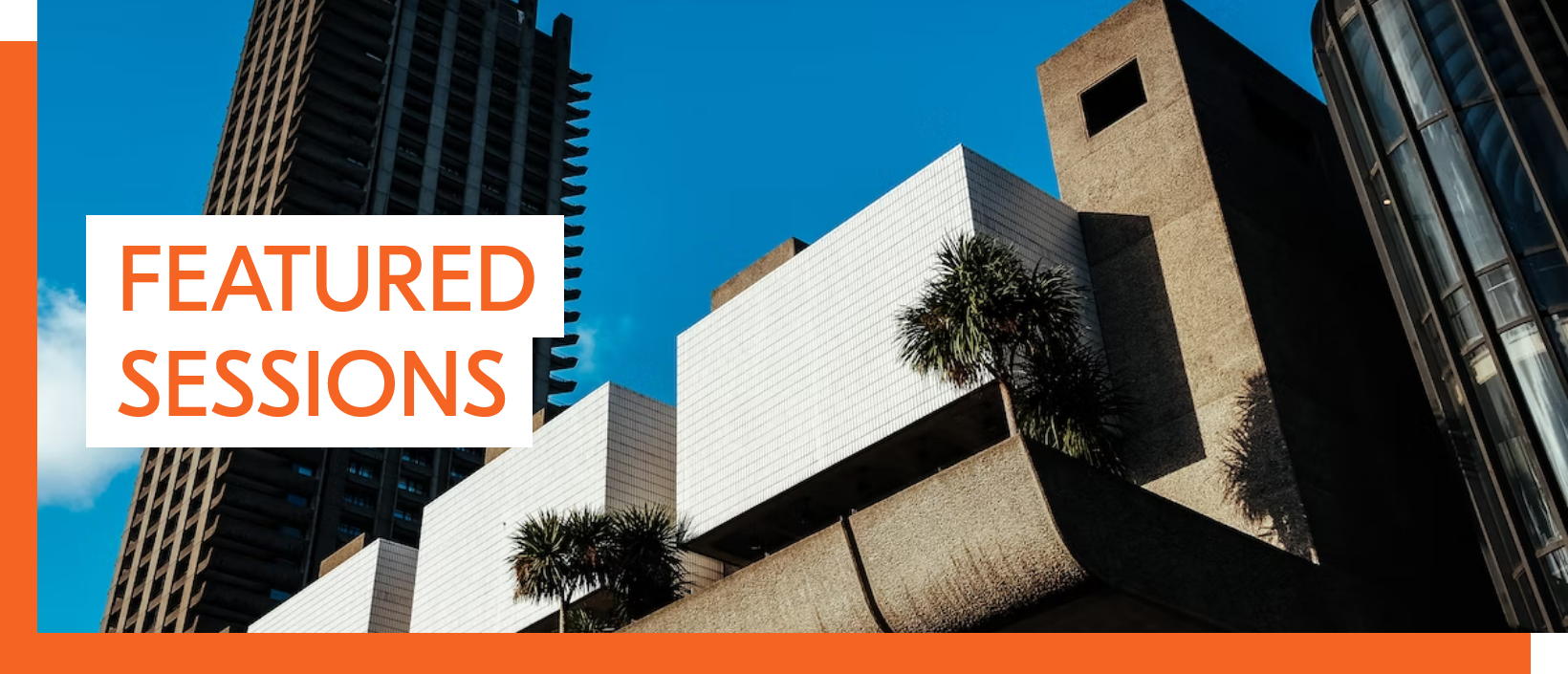 The chosen theme for this summit edition is Connecting Communities. We aim to reach across communities and sectors, connecting experts, innovators, and urban leaders from around the world. At Ecocity World Summit 2023, we will explore how collaboration, participation, democratisation of design and transdisciplinary approaches can create better cities and communities. Here are some of the highlights of the programme not to be missed: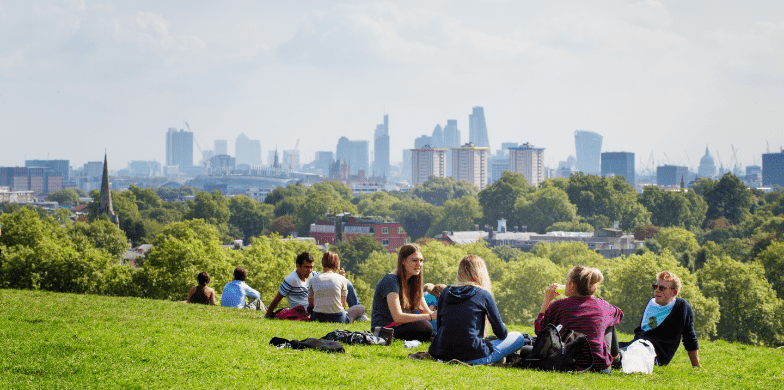 Biodiversity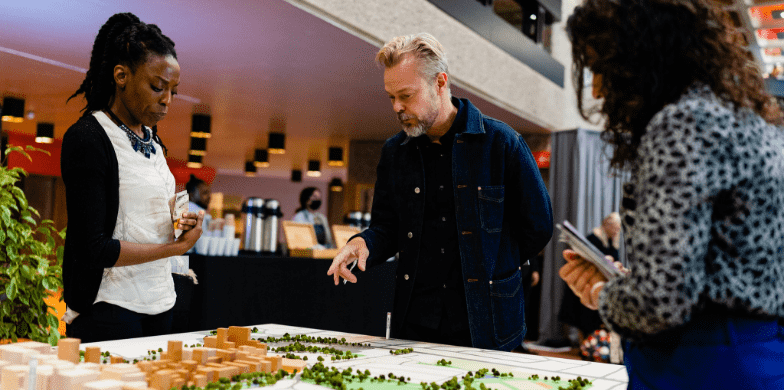 Regenerative Design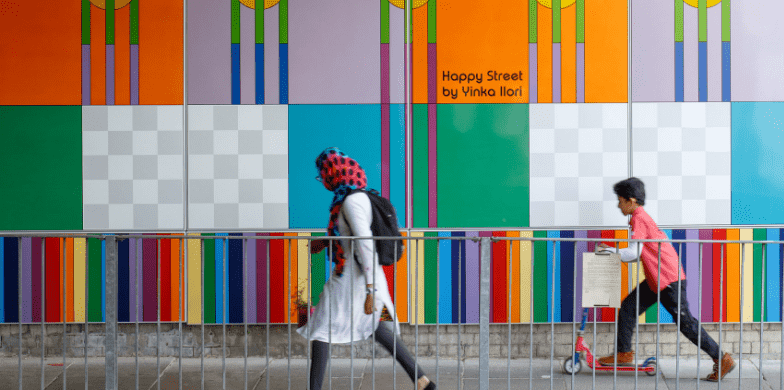 New Lifestyles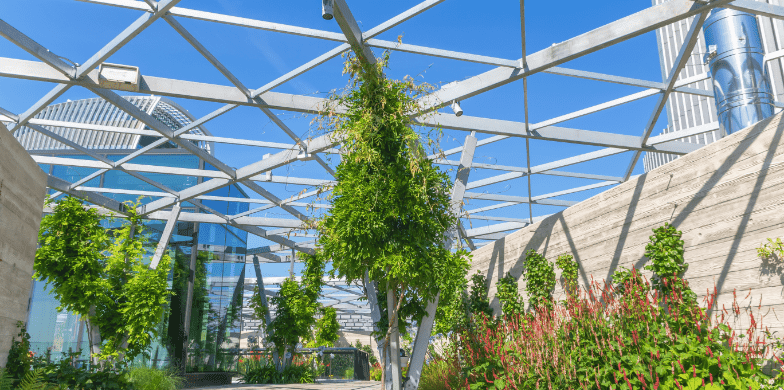 Healthy Ecosystems
15-Minute City
Tuesday 6 June 11.00 - 12.00, Main Hall
In partnership with The Obel Award
Carlos Moreno, Scientific Director of the Chair ''Entrepreneurship Territory Innovation'', Sorbonne University-IAE Paris
Phil Graham, Executive Director, Good Growth, GLA
Martha Thorne, Senior Advisor, The Obel Award and Distinguished Professor at IE School of Architecture & Design (Moderator)
A panel session examining the 15-minute city, a concept to create cities where people have access to key amenities by travelling no more than 15 minutes on foot or by bike. Originally unveiled in 2016, the concept offers a radical departure to the current direction of modern urbanism, reducing the radius in which amenities and activities are situated and take place, making our cities more local, more accessible, and more liveable. This will be a discussion on its aims to reduce carbon emissions, the possibility of implementing this framework in the UK, and the impact it would have on individuals and economies – dispelling myths around the policy idea.
What is the future of the countryside?
Wednesday 7 June 11.00 - 12.00, Cinema 1
Marina Otero Verzier, Head of the Social Design Masters at Design Academy Eindhoven
Samuel Tabory, Global Research Leader, Collaborating for Resilience; PhD Candidate in Urban and Regional Planning, Harvard University Graduate School of Design
This session explores the radical changes in the rural, remote, and wild territories collectively identified as "countryside," which represents the 98% of the Earth's surface not occupied by cities. While most of the attention is often placed on cities, the countryside is being drastically transformed by the impact of large-scale planning by political forces, climate change, migration, labour automation and technological demands for data storage infrastructure.
Towards a decarbonised economy
Tuesday 6 June 12.30 - 13.30, Main Hall
Delton Chen, Founder, Global Carbon Reward
Catherine McGuinness, Common Councillor and former Policy and Resources Chair, City of London Corporation
Lucy Yu, Chief Executive, Centre for Net Zero, Octopus Energy
Carol Lewis, Property Editor, The Times and The Sunday Times (chair)
In this session, Dr Delton Chen, Project Director and Founder of the Global Carbon Reward, will introduce this new climate policy and currency that proposes to trigger a radical shift in cooperation between governments and financial institutions for meeting the Paris climate goals. He will be joined by different experts to have a wider conversation about the role of this and other green finance initiatives and policies for climate mitigation and net-zero goals, examining the challenges and opportunities their implementation presents today for governments, society and cities.
Day Tickets Now Available
Needing more flexible ways to be part of Ecocity 2023? We are offering day tickets where you can choose the day that is most convenient for you. Across three days, the summit will bring influential figures from around the world to find pathways to cleaner cities and connected communities.
Realising a waste-free world: Eliminate, circulate, regenerate
Wednesday 7 June 12.30 - 13.30, Cinema 1
In partnership with The Earthshot Prize and Ellen MacArthur Foundation
Anna Scavuzzo, Vice Mayor of Milan and Lead for Food Policy Milano
Rodrigo García González, Co-founder and Co-CEO, Notpla
Arjan Hassing, Circular innovation strategist, Project lead CircuLaw, City of Amsterdam
Josh Newton, Cities Activation Manager, Ellen MacArthur Foundation (chair)
Volumes of waste in urban communities continue to rapidly increase. The world we have built is not like this; we throw away valuable resources, and this is harming our planet and people. But we have the power to build something better. In this session we will explore how public and private organisations are pioneering systemic circular economy solutions in our cities, inspiring a new generation of people, companies, and industries to rethink, reuse and regenerate. A session aiming to inspire cities and businesses to build a future without waste and create more thriving, resilient and inclusive places to live.
RETROFIT: CHALLENGES AND OPPORTUNITIES
Wednesday 7 June, 09.30 – 10.30, Main Hall
A panel discussion exploring innovative retrofit case studies that show a more optimistic and positive for the future of the construction industry and the built environment towards achieving net-zero carbon targets by 2050. An opportunity to discuss about the taxation, policy and procurement challenges that retrofit projects face, and the opportunities these schemes can present for clients, developers and users.
Informal architecture: The role of communities in the Global South
Tuesday 6 June: 16.00 - 17.00, Main Hall (Level -1)
Prof. Saskia Sassen, Robert S. Lynd Professor of Sociology, Columbia University
Omar Degan, Principal, Do Architecture Group, and Obama Foundation Africa Leader
Zamzam Ibrahim, Student Politician, past Head of UK National Union of Students & Co-founder of Students Organising for Sustainability (chair)
In the last few years, we are experiencing how the world is rapidly changing due to the effects of climate change, leading to geopolitical conflicts, migration movements and poverty rise. Design has the power to empower communities to take action and to mitigate some of these issues. With a focus on the Global South, this session will be exploring how design is understood, transformed and practiced by communities and design practitioners in this often-fragile context where climate change has a much wider impact. Acclaimed scholar and public intellectual Saskia Sassen will introduce her views on the environmental, economic and social learnings the Global North can take from the Global South. In response, Omar Degan will present his work as an architect working closely with local communities in Somalia, with a focus on emergency architecture, post-conflict reconstruction and fragile contexts.
CLIMATE MIGRANTS: SELF-RELIANT COMMUNITIES AFTER NATURAL DISASTERS
Thursday 8 June, 9.30 – 10.30, Main Hall (Level -1)
Yasmeen Lari, Co-Founder and CEO, Heritage Foundation of Pakistan
Prof. Hanif Kara, Co-Founder and Design Director, AKT II
Owen Hopkins, Director, Farrell Centre at Newcastle University (chair)
In the summer of 2022, one-third of Pakistan was flooded. Due to the effects of climate change, Pakistan is today one of the most vulnerable countries in the world. Over the last decades, humanitarian architect Yasmeen Lari has built, together with climate refugees and the landless, tens of thousands of flood- and earthquake-resistant houses, sanitation infrastructure, and community facilities. A lecture by Yasmeen Lari followed by a conversation with Prof. Hanif Kara OBE, AKT II's Co-founder and Design Director, will examine the importance of her work; building architecture to resist climate disasters and training more resilient communities.
---
Ecocity World Summits are an initiative by Ecocity Builders. Delivery of the London 2023 Ecocity World Summit is being led by NLA, in partnership with London & Partners and event delivery partner MCI.
Ecocity World Summit 2023, c/o MCI | The Hop Exchange, Suite 7-9, 24 Southwark St, London SE1 1TY