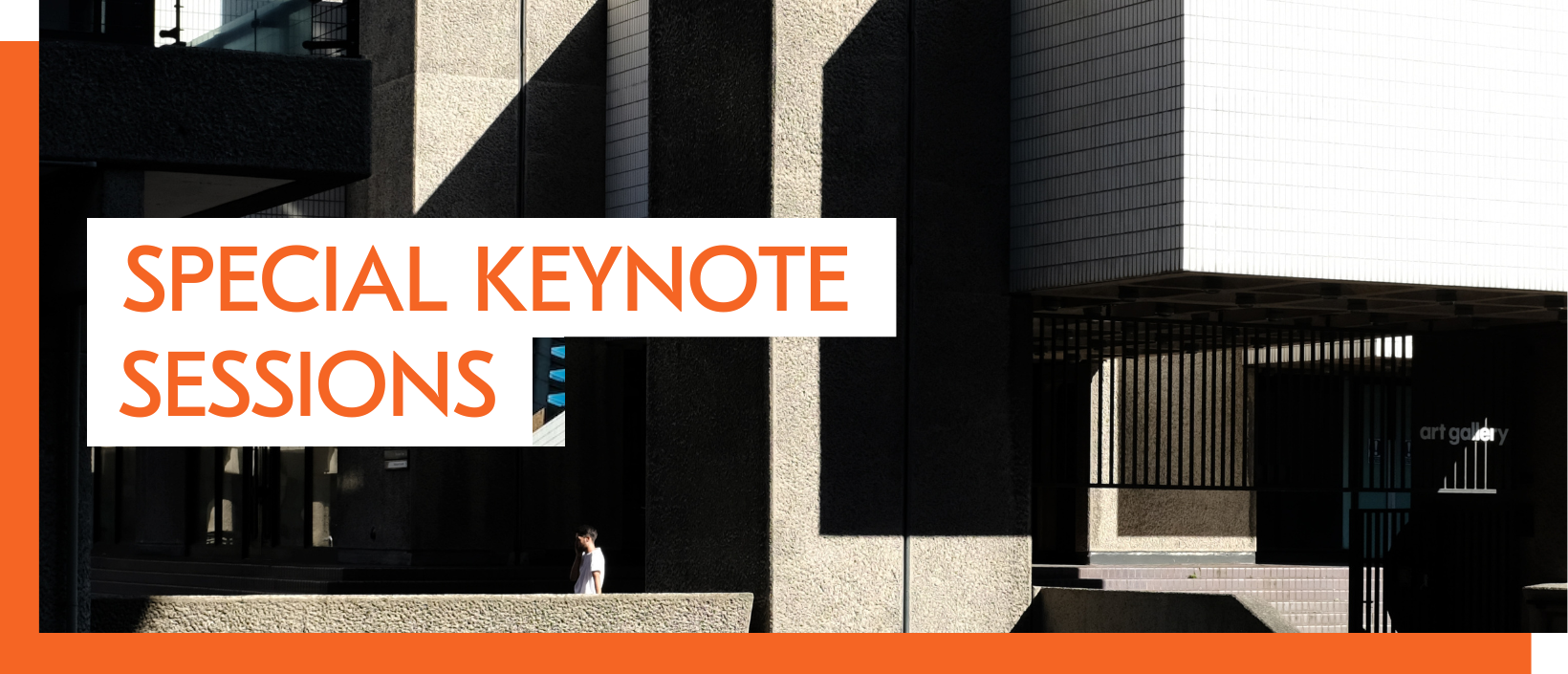 Welcome to your choice of two simply unmissable sessions from industry leaders. Join our special keynotes for their ideas on our cities and communities worldwide.
We are excited to have two very special keynote speakers at this year's Ecocity World Summit at the iconic Barbican Centre. Comprising of two sessions, Norman Foster, and Yasmeen Lari will be sharing years of knowledge and insight into talks around some of the most pressing issues facing the global community. Attendees at all levels of their careers are already securing their spot for these impactful and insightful sessions. This is your opportunity to book your place with these pioneers of architecture and sustainability.
Each keynote session is £19.96 (includes VAT and booking fee) per person and is bookable via Eventbrite through the links below. If you would like to be part of the wider summit we have flexible options to suit your schedule, including one-day tickets up to three-day access for the whole summit. Further ticket information here.
Norman Foster:
In conversation
Wednesday 7 June 16.00 - 17.00, Main Hall (Level -1)
In partnership with Brookfield Properties
A keynote session by renowned and Pritzker Prize-winning architect Norman Foster, Founder and Executive Chairman of Foster + Partners, a global studio for architecture, urbanism, and design, rooted in sustainability. Over the past five decades, the practice has pioneered a sustainable approach to architecture and urbanism through a wide range of work, from masterplans to offices, cultural buildings, airports, and industrial design. The session will be chaired by Francine Lacqua, Editor-at-large and Anchor, Bloomberg Television.
Carlos Moreno:
15-Minute City
Tuesday 6 June 11.00 - 12.00, Main Hall (Level -1)
In partnership with The Obel Award
A panel session examining the 15-minute city, a controversial concept to create cities where people have access to key amenities by travelling no more than 15 minutes on foot or by bike. Originally unveiled in 2016, the concept offers a radical departure to the current direction of modern urbanism, reducing the radius in which amenities and activities are situated and take place, making our cities more local, more accessible and more liveable. Despite its positive impact to reduce carbon emissions, the possibility of implementing this framework in the UK has generated a lively debate among government and citizens on the consequences for personal freedom and economic results.
Yasmeen Lari:
Climate migrants - self-reliant communities after natural disasters
Thursday 8 June, 9.30 – 10.30, Main Hall (Level -1)
In partnership with AKT II
In the summer of 2022, one-third of Pakistan was flooded. Due to the effects of climate change, Pakistan is today one of the most vulnerable countries in the world. Over the last decades, humanitarian architect, and RIBA Gold Medallist, Yasmeen Lari has built, together with climate refugees and the landless, tens of thousands of flood- and earthquake-resistant houses, sanitation infrastructure, and community facilities. A lecture by Yasmeen Lari followed by a conversation with Prof. Hanif Kara OBE, AKT II's Co-founder and Design Director, will examine the importance of her work; building architecture to resist climate disasters and training more resilient communities. This session will be chaired by Owen Hopkins, Director, Farrell Centre at Newcastle University.
Day Tickets Now Available
Needing more flexible ways to be part of Ecocity 2023? We are offering day tickets where you can choose the day that is most convenient for you. Across three days, the summit will bring influential figures from around the world to find pathways to cleaner cities and connected communities.