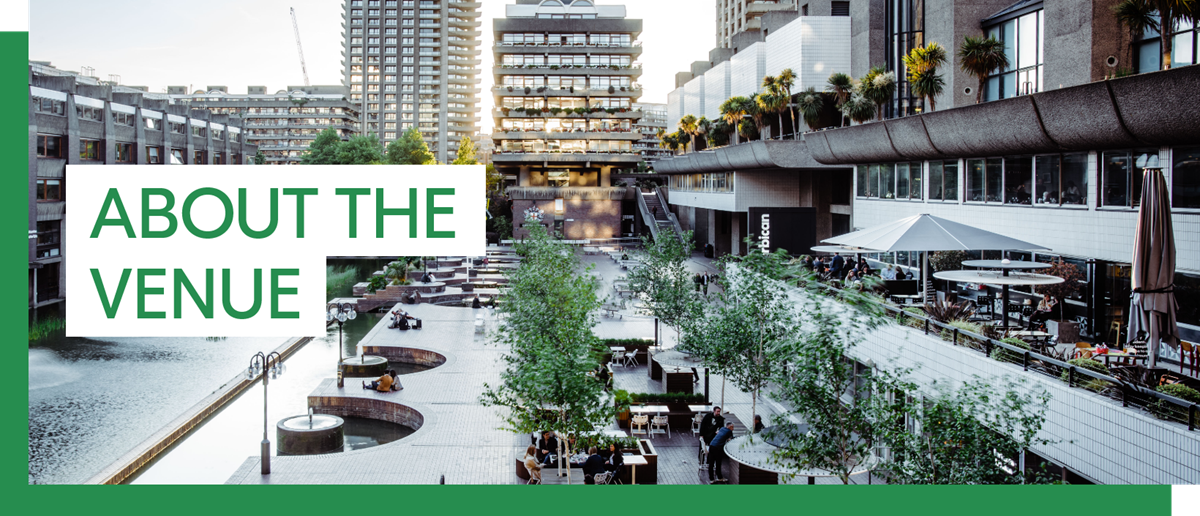 The Barbican is one of the most iconic examples of Brutalist architecture in the world and combines this with a new look approach to sustainability, biodiversity and impact reduction.
The Barbican prides itself on pushing the boundaries of all major art forms including architecture, dance, film, music, theatre and visual arts. This makes the perfect setting for this year's Ecocity World Summit, as organisers, partners, and speakers are aiming to make the 2023 edition the most impactful yet. 
What's more, as it's located in the heart of London, The Barbican benefits from eight rail and underground stations within walking distance and six international airports servicing the city.
Sustainability at the Barbican
The Barbican remains a celebrated example of a building rethinking its place in time.
Designed at a time where ecological impact was not often thought of in the mainstream, the Barbican Centre demonstrates great examples of sustainability strategy and design. As such, it takes a proactive approach to its waste, energy, and water consumption as well as boosting local biodiversity